Finding jobs in Portugal can be done by using local and online resources depending on where you currently live, your experience and the industries you are interested in working in. Before you begin to apply for jobs in Portugal that you have in mind, preparing for the job interview is essential to ensure you have the best odds of landing the position.
Before Applying for a Job in Portugal
Tweaking your resume, cover letter and job application is necessary before applying for each position that has caught your eye in Portugal. The more custom-tailored each one of your resumes and cover letters appears to potential employers you want to work for, the more likely you are to stand out against other individuals vying for the same position.
It is also important to thoroughly research details about each of the companies and employers you want to work for in order to boost your chances of being hired. The more informed you appear about your job and the company you want to work for, the easier it is to make a positive impression throughout the interviewing process.
Job Interview Tips in Portugal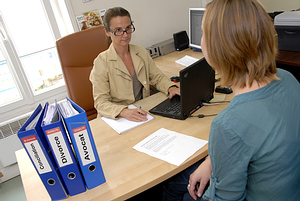 Some of the most well-known interview tips that come in handy when applying for work in Portugal includes researching each company you are interested in working for thoroughly while also understanding the Portuguese culture.
The more familiar you are with the Portugal culture as well as the company you want to work for, the more likely you are to stand out as a potential candidate over other applications who are also interested in the same positions as you.
Before heading to an interview in Portugal, ask a friend or a family member to recreate a "pre" interview, giving you the chance to answer questions before actually meeting with a hiring manager or a potential employer in person. Preparing with traditional interview questions such as dressing appropriately and learning more about potential employers is highly recommended before entering any job interview.
Any time you are in a Portuguese interview it is important to make clear what it is you have to offer and provide to potential employers. Showing enthusiasm and that you are well-versed in the industry you want to work in will also help to make a positive and lasting impression on potential employers or hiring managers who are interviewing you. By spending time preparing for an upcoming interview in Portugal you are more likely to feel confident regardless of the questions that are asked of you. Ensuring you research each company you want to work for thoroughly will also boost your chances of receiving a call back or a request for an additional interview with employers.