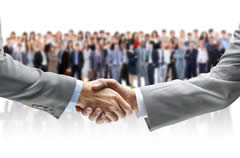 Every year, Portugal receives visitors from all over the world, many of them decide to establish there. It is no secret that the Portuguese economy is based on automotive industry and software services which create many international jobs offers for applicants.
When you choose search jobs and want to apply for it, the first thing that you should keep in mind is that you need to prepare a good resume. The most effective resumes are clearly focused on a specific job title, and to the employer's stated requirements for the position. You should include meaningful information such as skills, accomplishments and goals in your resume, rather than irrelevant facts.
Just in case you don't have any idea of how to write your resume, you can access a free resume online which will help you to create an everlasting impression on your potential employer. Don't forget that your resume should present a well-organized profile of your qualifications, work experience, education, achievements and overall career objectives.
Some resumes also contain a section that summarizes strong academic abilities such as scholarships and extra-curricular activities in order to get more opportunities to have a job interview. This section of your resume will let your employer know if you fit the required job profile.
Portugal Employment and Trends
Depending on what you do for a living, your existing employer may be convinced to let you become a remote worker. You will need a progressive, modern-thinking boss for this to be an option, but there are benefits to your company as well as to you.
Speaking Portuguese
If you can speak good Portuguese, obviously you have more options and the combination of fluency in Portuguese and English is quite desirable. The wages are still scarily low compared to "back home" though. 8500 euros is the average annual Portuguese wage. Obviously people do earn a lot more than this, but it depends on the field you are in—and consider as well the fact that the highly paid jobs are not down here in the sunny Algarve, but more likely in the main cities of Lisbon and Porto.
The wealthiest region in Portugal is the Lisbon province. Lisbon, the capital city, is the centre of all major business, production and economic sectors. In Lisbon, you can find diverse job offers. Speaking Portuguese will be of great advantage when looking for a job.