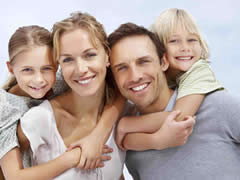 Every citizen, independently of the nationality that they hold and is authorized to enter Portugal or remain there, will have to hire insurances that they find necessary to secure their life and their belongings.
You need the following elements to obtain insurance (in some cases):
Your age.
Your monthly salary + other paid remuneration.
If you work part-time, you should mention your hourly earnings as well as the hours that you work per week.
Home insurance
A house owner who doesn't have any type of insurance could not cover the cost generated by some dangerous problems such as floods, short circuits and emission of gas. A home insurance can cover any type of damages that occur in a house.
Common Objects: Do not have a high value. Examples: furniture, decorative items, lamps, articles for home, kitchen trains, different clothes and shoes, carpets, scattered books, etc.
Special Objects: Have a high value. Examples: gold, silver and ivory objects, jewelry, painting collections, prints, sculptures, rare objects d'art, computer equipment, etc.
Travel Insurance
Travel insurance provides several plans of coverage. People subscribe to these plans according to their preferences and budget.
The most complete option of travel insurance plan is the Executive (VIP.) In addition to personal injury, the option also covers baggage loss and health problems that can arise at the time of traveling. Domestic and international flights are covered.
Life Insurance
There are various types of life insurance. The applicant will get the insurance that go according to his/her needs as well as his/her economic status.
Basically, there are three groups of life insurance:
Life Insurance in case of death; it is also known as Pure Risk Insurance and Pension;
Life Insurance in the case of Life, also known as savings;
Combined life insurances; these combine the two types of insurance that were already mentioned.
Health insurance
There are three health insurance companies in Portugal: Médis, AdvanceCare and Multicare. They cover all areas of health and have partnerships with several clinics, hospitals and clinical laboratories.
The kind of health insurance that a person will have depends on his/her age and clinical status.
Car insurance
Car insurance, this type of insurance covers damages and loss as consequence of the use of any vehicle; it basically protects the car from costs that are product of vehicle collisions, fire, theft and vandalism. It also covers civil liability or damage to third parties.